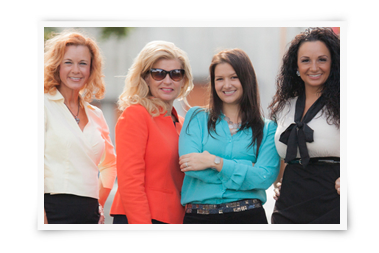 Welcome to Carmel Real Estate & Management! We are an independent family owned commercial real estate brokerage and property management firm that has operated in South Florida for 30 years. During this time, we have expanded our business into Property Management and now offer a variety of real estate services, specializing in industrial sales and leasing. We have formed many close working relationships with our clients over the years and have a track record of successful tenant retention for the properties managed. We are ready to help you with virtually any real estate service you might need. Each individual client is very important to us and is treated with respect and friendly care. We are committed to excellence, highly personalized service and community-friendly, environmentally sound development. Please call us and experience the difference in working with an independent, local company with deep roots in our community.
ABOUT OUR SERVICES INCLUDE:
Specialist in every property type in locations throughout Palm Beach County and surrounding areas.
Expert advice and programs regarding optimal property conditions for marketing.Property Experts Who Can Provide:
Objective market overviews of current conditions;
Advice regarding highest and best use;
Various disposition/reposition alternatives and scenarios;
Valuation and price opinions;
Information on current lease rates, terms and conditions prevalent in the market;
Estimates of absorption timelines and other pertinent data.
Wide-range property marketing services to target and reach buyers and/or tenants throughout the country who are looking for locations in South Florida.
Estimates of cost savings on operations and carrying costs of unused and under-utilized property.
Professional representation from day one until closing or full occupancy.